Scholar-in-Residence
Mr. Charlie Harary January 25-26, 2019
Mr. Charlie Harary, Esq. is the Senior Director of Capital Markets at RXR Realty, a multi-billion dollar Real Estate Company based in New York. He is a prolific speaker and radio host, known internationally for his insights on personal growth, entrepreneurship and social change. He also serves as a Clinical Professor of Management and Entrepreneurship at the Syms School of Business at Yeshiva University.
Rabbi Zecharia Wallerstein, January 11-12, 2019
Rabbi Zecharia Wallerstein is the founder of Ohr Yitzchak, Ateres Naava Seminary for Girls, and Ohr Naava Women's Institute in Brooklyn, NY. Ohr Naava is a unique program designed for women ages 17 through 120 who are interested in furthering their Torah experience. The program, under the leadership of Rabbi Zachariah Wallerstein, started out as a Wednesday evening class in a small classroom known as a "Chabura." It brought together girls who had just returned from studying in Israel, college students who needed a weekly moment of inspiration, and most of all, Jews of different backgrounds with one common goal, to grow and change. The signature of Ohr Naava is to provide a multitude of programs, absolutely free of charge, for women wishing to make the time to grow, change and further their Torah knowledge.
Rabbi Ken Spiro, Shavuos 5778, May 19-21, 2018
Rabbi Spiro is a Senior Lecturer and Researcher for Aish HaTorah, Jerusalem. In addition, he is a licensed tour guide from the Israel Ministry of Tourism.
Rabbi Spiro graduated from Vassar College with a BA in Russian Language and Literature and did graduate studies at the Pushkin Institute in Moscow. He has an MA in History from The Vermont College of Norwich University and Rabbinic Ordination from Yeshiva Aish HaTorah in Jerusalem.
He has appeared on numerous radio and television programs such as B.B.C. Radio and TV., The National Geographic Channel, The Discovery Channel, The History Channel, Channel 4 England and Arutz Sheva-Israel National Radio. He is the author of WorldPerfect – The Jewish Impact on Civilization published by HCI books, Crash Course in Jewish History published by Targum Press and Destiny – Why a tiny nation plays such a huge role in history published by Geffen Publishing House.
Born and raised in the U.S. Rabbi Spiro has lived in Israel since 1982. He served in a combat infantry unit in the IDF. A father of five children, he currently lives in Jerusalem .
Lori Palatnik, Shabbos, January 5-6, 2018
Lori Palatnik is a writer and Jewish educator who has appeared on television and radio. She is the Founding Director of The Jewish Women's Renaissance Project, an international initiative that brings thousands of women to Israel each year from 18 different countries on highly subsidized programs to inspire them with the beauty and wisdom of their heritage (www.jwrp.org). She is a much sought-after international speaker, having lectured in the U.S., Canada, Mexico, U.K., Central America, South America, South Africa and Israel, including featured talks at Yale, Brown and Penn. She lives in the Washington, D.C. area with her husband, Rabbi Yaakov Palatnik, and is the busy mother of five children, ages 25 to 15.
Rabbi Herbert J. Cohen, June 4, 2017
Rabbi Herbert J. Cohen, ordained at Yeshiva University, served as a synagogue rabbi and high school principal for over three decades. He received a PhD in English Literature from Georgia State University, an MA in English from Hunter College of the City University of New York, an MS in Jewish Education from Yeshiva University, and a BA in History and English from Yeshiva University. He is the author of several books including Kosher Movies: A Film Critic Discovers Life Lessons at the Cinema, The One of Us: A Life in Jewish Education, Texas Torah, Kosher Parenting and Walking in Two Worlds: Visioning Torah Concepts in Secular Worlds. His column, "Kosher Movies," has appeared in newspapers in Atlanta, Toronto, and Denver. Rabbi Cohen also blogs regularly in The Times of Israel and the Religion Section of The Huffington Post on the intersection of film and faith.
Rabbi Shalom Hammer Shabbos, May 5-6, 2017
Rabbi Shalom Hammer served under the Rabbinate Division
of the Israeli Defense Forces and currently serves as a lecturer
for the IDF to help motivate troops in all divisions and infuse
Jewish Identity. Rabbi Hammer is a contributing writer for the
Jerusalem Post, has authored five books, and is a renowned
guest lecturer for communities throughout the Diaspora.
Rabbi Steven Weil Shabbos, March 3-4, 2017
Rabbi Steven Weil is the Senior Managing Director of the Orthodox Union.Rabbi Steven Weil, the son of German "Viehhaendler", grew up on a cattle farm in Upstate New York. His love for learning began early, and as a teenager prevailed upon his parents to send him away to Yeshiva. He continued his education at Kerem B'Yavneh and Yeshiva University, concurrently completing his ordination at the Rabbeinu Yitzchak Elchanan Theological Seminary and a Master's in Business Administration from NYU's Stern School of Business. Rabbi Weil began his career teaching, and then began pulpit work;first at the Young Israel of Oak Park, Michigan and then at Beth Jacob Congregation in Beverly Hills, California. In both positions, Rabbi Weil significantly expanded the synagogue's membership and programming and was involved in serving the needs of the greater community as well. In 2009 he became the chief executive officer of the Orthodox Union. Rabbi Weil is a popular teacher and lecturer, having delivered invocations for former President Bush, Governor Schwarzenegger as well as Speaker John Boehner and the House of Representatives among others. He has served internationally as scholar-in-residence on land and on sea, and is a passionate advocate for Israel and for Jewish education. Rabbi Weil resides in New Jersey with his wife and seven children.
Rabbi Daniel Cohen February 28, 2017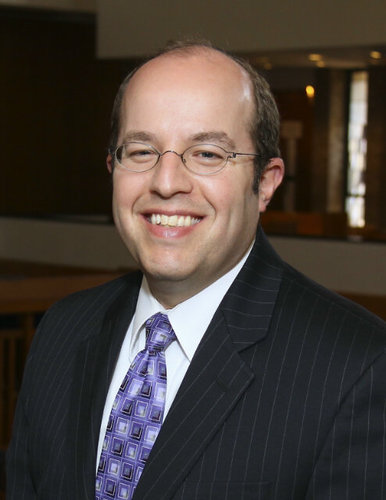 Rabbi Daniel Cohen serves as spiritual leader of Congregation Agudath Sholom in Stamford, CT. Rabbi Cohen's charisma, knowledge, humor, and authenticity enable him to transcend backgrounds, faiths, and differences to unlock the spirit and potential in every human being. His personal experience as a Rabbi, sharing hundreds of life affirming moments from birth to death, cultivating thousands of years of Jewish wisdom and as a husband and father of six daughters, combined with his humor and humanity, provide him with a compelling narrative and navigational guide of your life.
Rabbi Cohen will share seven transformative principles to reverse engineer your life so that you are living with purpose and passion, so that the person you are today more closely aligns with the person you aspire to be.
Ambassador Danny Ayalon Shabbos January 6-7, 2017
Ambassador Danny Ayalon's distinguished career as diplomat and politician includes service as Israel's Ambassador to the United States, Deputy Minister of Foreign Affairs of the State of Israel, a member of Knesset, Foreign Policy Advisor to Prime Ministers Benjamin Netanyahu and Ehud Barak, and as Chief Foreign Policy Advisor to Prime Minister Ariel Sharon. He has been a frequent contributor to the Jerusalem Post and the Wall Street Journal, and was selected by the Foreign Policy Magazine in 2011 as the Most Influential Diplomat in Social Media.
Ambassador Ayalon is currently President of Hod Ayalon Ltd., a private consulting firm for governments and international corporations, and is a visiting professor at Yeshiva University. He has been a strong proponent of a permanent solution for Palestinian refugees, as well as an advocate for redress of the nearly one million Israeli refugees expelled from Muslim countries following the establishment of Israel in 1948.
Rabbi Meir Goldwicht YU Partnership Weekend Shabbos, December 2 - 3, 2016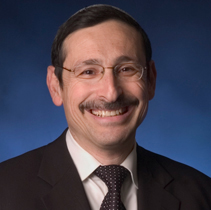 Rabbi Goldwicht, a prominent Israeli scholar, educator, and a Rosh Yeshiva of Yeshiva University's Mazer School of Talmudic Studies, is the head of the new Stone Beit Medrash Program. Rabbi Goldwicht joined YU as a Rosh Yeshiva at Rabbi Isaac Elchanan Theological Seminary (RIETS) and the Mazer Yeshiva Program. He received semicha from the renowned rabbinic authorities Rabbi Zalman Nehemia Goldberg in 1980, and HaRav HaGaon Betzallel Zolti Zt"l chief Rabbi of Jerusalem, and Rabbi Ovidyah Yosef, HaRav Rashi of Israel. Rabbi Goldwicht has been a Ram at Yeshiva Kerem B'Yavneh, and has given shiurim extensively at Stern College, all over the metropolitan area, and in Israel.
Benjamin Brafman Shabbos, November 4-5, 2016
Mr. Brafman is the principal of Brafman & Associates, P.C. in Manhattan, which specializes in criminal law with an emphasis on white-collar criminal defense. He is a fellow of the American College of Trial Lawyers and in 1997 was selected by New York magazine as the "Best Criminal Defense Lawyer in New York." He was also the recipient of the Outstanding Private Criminal Defense Practitioner Award for 2005 from the New York State Bar Association. Mr. Brafman is a frequent lecturer and panelist on criminal defense issues. He lives on Long Island, New York, with his wife; they have two children and several grandchildren and are active in a wide range of charitable organizations.
Rabbi Ken Spiro Sunday, September 18, 2016
Rabbi Spiro is a Senior Lecturer and Researcher for Aish HaTorah's Discovery Seminars and Jerusalem U. In addition, he is a licensed tour guide through the Israel Ministry of Tourism. Rabbi Spiro graduated from Vassar College with a BA in Russian Language and Literature and completed graduate studies at the Pushkin Institute in Moscow. He has a Masters in History from The Vermont College of Norwich University and Rabbinic Ordination from Yeshiva Aish HaTorah in Jerusalem.
Our Scholar-in-Residence program has hosted a range of guests by the likes of....
Dr. David Pelcovitz Rabbi Yisrael Meir Lau
Hillel Neuer Rebbetzin Esther Jungreis OB"M
Rabbi Steven Weil Rebbetzin Tziporah Heller
Rabbi Dr. Jacob J Schater Rabbi Adam Mintz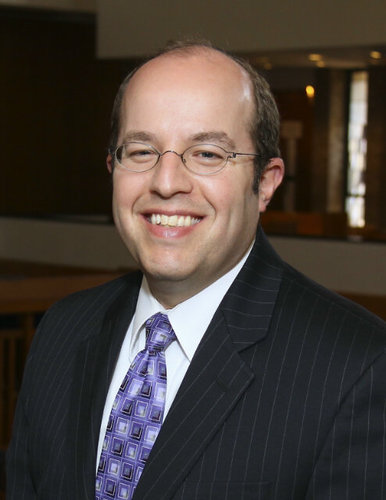 Rabbi Daniel Cohen Rabbi Ken Spiro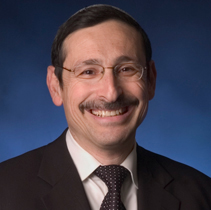 Rabbi Herbert J. Cohen Rabbi Meir Goldwitcht
Rabbi Shalom Hammer Benjamin Brafman
Wed, October 4 2023
19 Tishrei 5784
Today's Calendar
Shacharis

: 6:45am
Shacharis

: 8:30am
Shacharis

: 9:30am
Mincha/Maariv

: 6:55pm
---
Tomorrow's Calendar
Shacharis

: 6:45am
Shacharis

: 8:30am
Shacharis

: 9:30am
Mincha/Maariv

: 6:55pm
---
Friday Night
Candle Lighting

: 6:43pm
Mincha/Maariv

: 6:45pm
Shabbos Day
Hashkama

: 7:30am
Shacharis

: 9:30am
Youth Groups

: 10:15am
Shabbos Mincha

: 6:30pm
Maariv

: 7:35pm
Candle Lighting

: 7:43pm
Candle Lighting
Chol Hamoed Succos
View Calendar
Wed, October 4 2023 19 Tishrei 5784